The programs offered through MPP's Adult & Family Supportive Services are designed to help residents, both individuals and families find self-sufficiency through education, employment, and life supports.
WIOA Adult and Dislocated Worker
Looking to go back to school, but need help with tuition, books, mileage, or even uniforms. Then the WIOA program might be the answer.
The goal of the Workforce Innovation and Opportunity Act (WIOA) program is designed to help participants access education, employment, training, and supportive services so that they can succeed in the job market.
WIOA programs provide participants with:
Employment and training services for adults and, dislocated workers
Adult education and literacy programs, as well as State Vocational Rehabilitation Services programs that assist eligible individuals with disabilities in obtaining employment
On-the-job training programs that help match employers with skilled workers
WIOA supportive services include covering various costs, such as mileage, childcare, utilities, clothing or uniforms, or work-related tools.
Each participant will be assigned to a case manager who will be responsible for oversight of all services. To see if you are eligible to participate in the WIOA program, please contact one of our Case Managers.
Macon County:
828.332.6060
Clay, Cherokee, Graham Counties:
828.837.7407
Jackson & Swain Counties:
828.586.4063
If you or an adult family member are looking to go back to school and find ways to enhance
The Community Services Block Grant (CSBG) Self-Sufficiency program assists individuals who have a desire and the needed drive to get the education or training that they need to find long-term, permanent employment that will permit them to become self-sufficient and independent by earning a living wage.
The Self-Sufficiency Coach helps each participant in assessing their goals, strengths, and even barriers and works to develops a plan for them to work towards self-sufficiency. Some of the supportive services offered for those who qualify are tuition for education and/or training, uniforms or clothes for job search, job connections, child care, car repair, credit counseling, as well as ongoing coaching and support throughout the term of their participation in the program.
For more information about this program, please contact our Self Sufficiency Coach at 828.524.4471. CSBG is for Macon County residents only.
If you or a family member have Medicaid, you might be eligible to participate in the Healthy Opportunities Program. This program works with Medicaid to help provide non-medical, life essentials, such as food boxes, housing support and navigation, transportation and help with utility payments.
To find out if you are eligible for this program. Please contact the phone number on the back of your Medicaid card and ask to speak with a HOP Care Manager.
If you have any questions or would like to find out more information regarding this program. Please contact us at 828.524.4471 ext #409.
This program is open to residents of Macon, Graham, Clay, Jackson, Swain, and Cherokee Counties.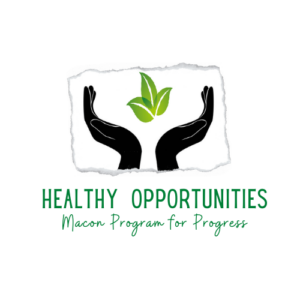 Contact Us
Macon Program for Progress
Phone: (828) 524-4471
Toll Free: (800) 563-4022
FAX: (828) 524-0823
Send Email: [email protected]